For today's bulletin, we take a look at General Electric $GE. We also provide a link to download a FREE STOCK REPORT on the company.
NYSE:GE
VALUATION WATCH: Overvalued stocks now make up 49.88% of our stocks assigned a valuation and 19.44% of those equities are calculated to be overvalued by 20% or more. Nine sectors are calculated to be overvalued.

General Electric Company (GE) operates as a technology and financial services company. Its segments include Energy Infrastructure, Aviation, Healthcare, Transportation, Home & Business Solutions and GE Capital. The company's Energy Infrastructure segment offers wind turbines; gas and steam turbines and generators. Its Aviation segment offers jet engines, turboprop and turbo shaft engines, aerospace systems and equipment. Its Healthcare segment provides medical imaging and information technologies, medical diagnostics, patient monitoring systems. Its Transportation segment provides drive technology solutions to various industries. Its Home and Business Solutions segment provides home appliances; lighting products, plant automation, hardware, software, and embedded computing systems. Its GE Capital segment offers commercial loans and leases, fleet management, financial programs, credit cards, personal loans and other financial services. General Electric Company is headquartered in Fairfield, Connecticut.
Want to learn more about ValuEngine? Our methods? Our history?
Check out our video presentation HERE
Yesterday's in-flight emergency for a Southwest airlines 737 resulted in a passenger fatality and a moment for the pilot to do her job and save the rest of the passengers by successfully landed the crippled aircraft with only one functioning engine.
This story may have bigger implications for aviation heavyweight GE, however, and its shareholders. The Boeing 737–like the vast majority of similar aircraft from Airbus as well–utilizes CFM engines produced by GE in a joint venture with French manufacturer Safran SA.
Aviation experts have seized on the fact that this accident is almost identical to one that occurred a few years ago, when another Southwest 737 had the same model CFM engine (the CFM56) catastrophically fail in flight and rip through portions of the aircraft. At that time, all 737s with similar engines were grounded for an in-depth maintenance and safety check. Further examination indicated that the CFM engines showed signs of metal fatigue in their turbine blades.
If there are widespread problems discovered in the GE-produced power plants, it will not be good news for the company. GE has been troubled by a variety of factors lately, and has not really recovered from the effects of the financial crisis of 2007-2008. At that time, their credit arm GE Capital was a real problem.
This issue hits home because a bright spot for the company remained its high-tech divisions such as the aviation division. This sort of businesses is high value and cannot be easily outdone by start ups. They really do dominate aviation with these engines and if that turns into liability rather than an asset the company will be in real difficulty.
So far, the stock has held up, but that could change if this latest accident leads to widespread problems or costs associated with the engines.
ValuEngine continues its SELL recommendation on General Electric for 2018-04-17. Based on the information we have gathered and our resulting research, we feel that General Electric has the probability to UNDERPERFORM average market performance for the next year. The company exhibits UNATTRACTIVE Momentum and Sharpe Ratio.
You can download a free copy of detailed report on General Electric (GE) from the link below.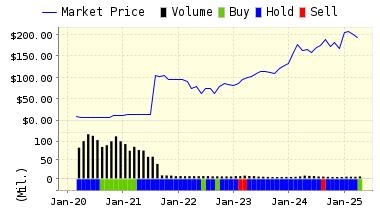 ValuEngine Forecast
Target
Price*
Expected
Return
1-Month
13.72
-0.49%
3-Month
13.71
-0.55%
6-Month
13.16
-4.57%
1-Year
12.99
-5.84%
2-Year
13.32
-3.44%
3-Year
14.15
2.64%
Valuation & Rankings
Valuation
17.73% undervalued
Valuation Rank(?)
80
1-M Forecast Return
-0.49%
1-M Forecast Return Rank
18
12-M Return
-53.47%
Momentum Rank(?)
3
Sharpe Ratio
-0.55
Sharpe Ratio Rank(?)
16
5-Y Avg Annual Return
-10.79%
5-Y Avg Annual Rtn Rank
28
Volatility
19.55%
Volatility Rank(?)
70
Expected EPS Growth
10.26%
EPS Growth Rank(?)
32
Market Cap (billions)
138.69
Size Rank
100
Trailing P/E Ratio
14.52
Trailing P/E Rank(?)
80
Forward P/E Ratio
13.16
Forward P/E Ratio Rank
65
PEG Ratio
1.41
PEG Ratio Rank
24
Price/Sales
1.14
Price/Sales Rank(?)
66
Market/Book
1.69
Market/Book Rank(?)
62
Beta
1.01
Beta Rank
37
Alpha
-0.91
Alpha Rank
3
DOWNLOAD A FREE SAMPLE OF OUR GENERAL ELECTRIC (GE) REPORT BY CLICKING HERE
ValuEngine.com is an Independent Research Provider (IRP), producing buy/hold/sell recommendations, target price, and valuations on over 5,000 US and Canadian equities every trading day.
Contact ValuEngine at (800) 381-5576 or support@valuengine.com  
Visit www.ValuEngine.com for more information
ValuEngine Capital Management LLC is a Registered Investment Advisory (RIA) firm that trades client accounts using ValuEngine's award-winning stock research.
Contact ValuEngine Capital at info@valuenginecapital.com
Visit www.ValuEngineCapital.com for more information
Steve Hach
Senior Editor
ValuEngine.Com